It is both enthralling and scary feeling while we plan to shift to a hostel. Taking our own responsibilities, living away from parents and at a distance away from our home is a scary feeling. At starting, everyone got scared at the thought of living in the hostel but it becomes the best part of everyone's life. According to me, hostel life gives us millions of memories and also makes us self-independent. Everyone should experience Hostel life at least once in their lifetime. From washing our own clothes to cooking, everything becomes a moment worth living and makes our life special.
Have you ever lived in a Hostel? If yes, then you can easily relate to these things. We brought some of the points that will make you nostalgic about the days you have spent in the hostel. You will surely feel your hostel life after reading these points.
No to Breakfast
Breakfast? What is that? The breakfast word will stop existing for you the moment you will step in the hostel. It is just because hostlers wake up a bit late and that let them directly binge on the lunch. This is because of sleepless nights in the hostel and waking up late in the morning. And yeah! that 10 min sleep in the morning is far better than breakfast.
Maggie is life
Yr, I am Feeling hungry. Don't worry we will cook maggie. These dialogues are very common among hostlers. Maggie is the food hostlers can eat anytime. It can be declared as the National food by the Hostlers. Everyone knows that Hostel food sucks. So, in this condition, Maggie is the only option left with hostlers. And yeah they also did experiments while cooking maggie.
Opposite-Natured Roommates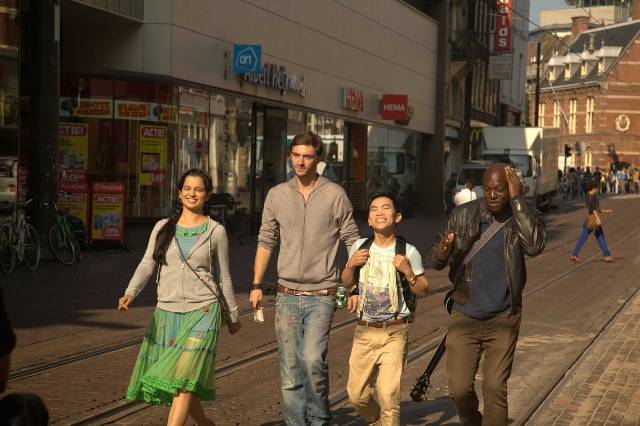 Have you also shared your room with a person who is completely opposite to you? We rarely find people who are like us. But an unbreakable bond was created with the opposite-natured roommate as well. The relation with the roommate is beyond anything. No matter you were opposite but they become your family in the hostel.
Endless pampering when you visit home
Ohh! Everyone got a lot of pampering at the time of visiting home during vacations or weekends. "Hostel wale khane ko Nahi dete kya", "Apna Dhyan Nahi rakhta/rakhti", "Kitna kamjor ho Gaya hai mere bacha". These are some of the dialogues every hostler come through after returning home. That VIP treatment was amazing and enjoyable.
Become Self-Reliant
All hostlers become self-independent after living there. You have to wash your clothes, wait in a queue and wait for your chance, cook for yourself. All these things make you a self-reliant person in your life. This is one of the qualities which hostel teaches us.
Late Night parties become real fun
Partying in the hostel is a really fun. And especially night parties. No matter it is a farewell party, birthday party or any other party, it is always fun to eat and dance at night. Parties in the hostel are exciting and fun-filled, thrilling and bring a lot of fun with them.
'I stay in Hostel' Excuse
Yeah! Every hostler use this excuse to save themselves or when they were late. 'I am late because I live in a hostel and I have to stand in a queue to have my breakfast', I live in a hostel and that is why I have to get more printout to be done'. These are examples of excuses that hostlers always make.
I believed that hostel life is one of the best parts of my life. There are millions of memories that can be related to a word Hostel. We brought you some points to cherish your hostel memories. If you also love your hostel life or want to share some feeling about hostel life then do let us know in the comments section.