When words are not enough just express your feeling with flowers. Flowers is the best way to express your love and feelings for your loved ones. It is said that whole world starts smiling when a flower blooms in the environment. So we bring the list of florists in Chandigarh. So now you can just call and book the flowers for the people you love and care for. These flowers will definitely bring a smile on their faces and will make them fly with happiness. Here are some of the shops which provide amazing bouquets at affordable prizes…
Flower Aura
Want flowers for anniversary or birthday or wedding or engagement or just for making someone feel special? Flower Aura is one of the places you can directly head on to. These guys know the perfect combination of flowers for your occasion. You can also get cake and other gifts along with flowers. Flower Aura also provide online services. You can name any flower like Roses, lilies, orchids, jasmine or any other and they will bring it for you.
Address: Sector 22-A, Chandigarh
Contact No.: 096500 62220
Arena Flowers
Arena Flower is another place you can go whenever you need flowers. They can provide you any packaging of flowers like a bouquet, bunches, basket, and many more. You can find amazing and beautiful flowers starting at Rs 500. In addition to flowers, they also provide cake and some personalized gifts for your loved ones.
Address: House No. 3017/1, Sector 44, Chandigarh
Contact No.: 082220 88366
Jack and Gill
Jack and Gill provide you with best deals on gift combos, anniversary and package for any occasion. You can freshen up someone's day, make someone feel special or just send some happiness packed in bouquets made by Jack and Gill. You can also avail the services provided by them online.
Address: House No. 2859, Sector 37 C, Chandigarh
Contact No.: 098720 21300
Dewdrop Florists
This shop is very well-known for sending love in a beautifully packed bouquet to someone special. They also provide you an extra option of express delivery for fast deliveries. You just have to order and tell them the occasion and they will do the rest.
Address: Quiet Office No-3, Near Sector 35 A, Chandigarh
Contact No.: 098766 52823
Ferns and Petals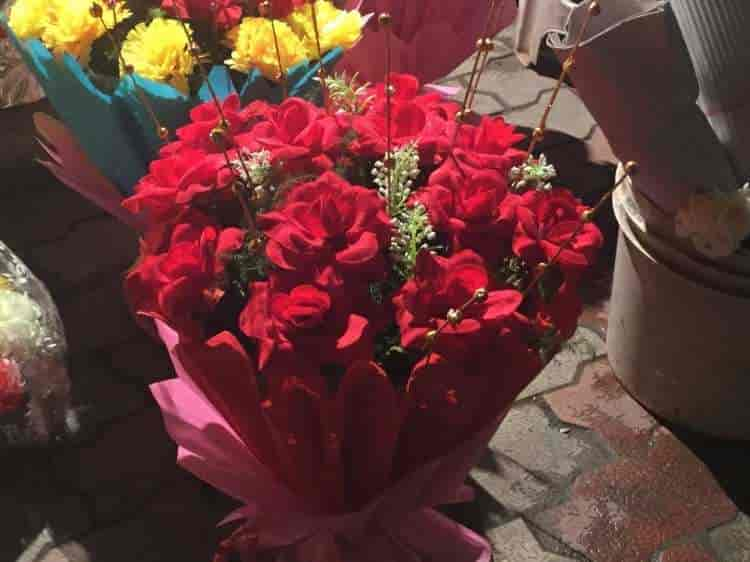 These guys have done a great thing by dividing the section for gifts. Special Him/Her, Mother/Father, Son/Daughter are some of the categories you can choose from. Variety of roses that are rare, orchids, and many other flowers can be easily found in this shop. Just choose your category and flowers and your gift will be delivered and will surely bring happiness in the life of people who will receive it.
Address: Quiet Office No 6, Sector 35 A, Chandigarh
Contact No.: 0172 4607535, 99881 15909
Avon Chandigarh Florists
These guys have a wide variety of flowers and also have several gift coupons, a special discount which makes them stand on the list of top florists in Chandigarh. This shop is best for sending excellent mid-night surprises for someone.
Address: #2600, First Floor, Sector 22C, Chandigarh
Contact No.: 098768 79406
Cute Florists
Flowers beautifully crafted in intricate flower arrangements make this shop stand on top florists of Chandigarh. People working at this place justifies the name of the shop by sending cute and little surprises with lots of happiness in form of a very beautiful bouquet. They are also known for their well- connected network and perfect and timely deliveries.
Address: SCO- 70, Sector 30C, Chandigarh
Contact No.: 0941720 84208
What are you waiting for? Just pick up the phone and order a bouquet and bring a smile to the face of your loved ones. Or simply just visit one of these shops and take a bouquet before going to meet your loved ones.