Planning to visit some beautiful place in India? We all went to the placed we heard about in our daily lives. Some of such places are Shimla, Manali, Taj Mahal, Amritsar, Mussorrie and many more. But there are some exceptional and underrated places in India which are beautiful and carrying a story with them as well. They remain underrated because none of you went to these places and felt the beauty and story of these places. We are attempting to tell people about some of the places which are not commonly heard about but are exceptionally beautiful and can attract a large number of tourists. Indian tourism rate can also be increased if these places will be considered as tourist attraction places of India.
Sanchi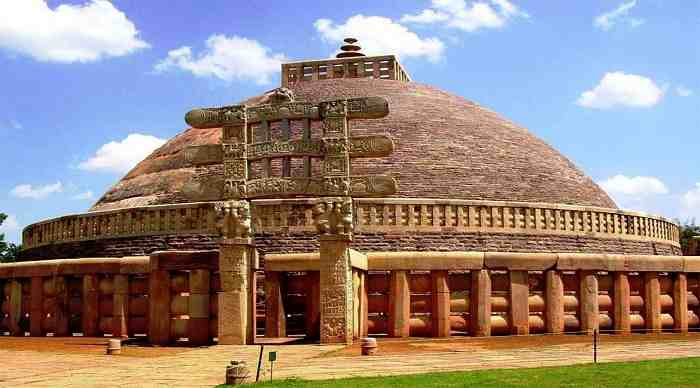 Sanchi is one of the oldest places in India. It is oldest Buddhist sanctuary in the country. This place is considered to be World Heritage by UNESCO. For better Indian tourism, this place should be considered to be one of the ancient and oldest sites in India. This is the whole village which is carrying a beautiful story along with it. Great Sanchi Stupa is a monument in this village which is empowered by Ashoka. The sites of Sanchi are beautiful and amazing.
Hampi
Hampi is a small village which is situated in Karnataka. This village remains the capital of Vijayanagar Empire. This village is well-known and famous for the monuments and temples. Now only ruins are left but they have a story which needs to be heard. This place contains 500+ structures once but now only remains are left. But still, this is one of the places which is considered in World Heritage list by UNESCO.
Khajuraho Temple
This place is known for the architecture, carving done on the walls and exquisite temples. This place is famous for the carvings that are done on the walls as well as for the magnificent temples. These carvings are enough to describe the stories. After the Muslim invaders attack this place only 25 temples remain out of 85 temples. There are Hindu and Jain temples in this place. People visit this place and admire the beautiful carving and temples of this place.
Kanha National Park
Jim Corbett National Park and Ranthambore National Park are two names that strike everyone's mind while talking about wildlife reserves. But Kanha National Park is another wildlife reserve which is doing great for saving animal's lives. It is located in the Madhya Pradesh. It is also a tiger reserve which is covering an area of about 900 sqr Km. Animals like leopards, Royal Bengal tigers, sloth bears, wild dogs, etc. are residents of this place. There are some other animals which can be rarely seen in this national park.
The Brahmaputra
When it comes to rivers, Ganges is the first name which comes to everyone's mind. The Brahmaputra river is one other river that is covering a large part of India. It is one of the magnificent rivers of India. The capacity of this river of holding water is more than the Ganges. This river is one of the underrated places that should be considered in tourist places.
These are some of the most exceptional and underrated places in India that you should visit. If you know any such place then do tell us in the comments section.