Are you in love with motorcycle rides along with endless roads? You can have road trips in deserts, forests, beaches, mountains and many more possibilities. This road trip on a bike will prove to be one the quietest journey of your life. You just have to pull your helmets and take your gloves and keep on going on these endless journeys. Guys you can also consider it to be a break from your over hectic life and enjoy it to the fullest. Here we brought you some of the road trips in India which you can cover on bikes and can experience the best in your life. These road trips are worth a try.
Vazhachal Forest
Monsoon season is the best time to take your motorcycles and to start exploring this route. Vazhachal Forest Route connects Chalakudy, Kerala, Tamil Nadu and Pollachi. You will come across tropical rainforests, cloud forests and evergreen forests in just one road trip by motorcycle. Because of heavy rainfall, you can also see spectacular waterfalls on the way. You can also come across two forests reserves on this route. One reserve is Vazachal Forest Reserve and another one is Anaimalai Tiger Reserve. This will open an option for wildlife sighting too. You can visit this route at any time of the year.
Ladakh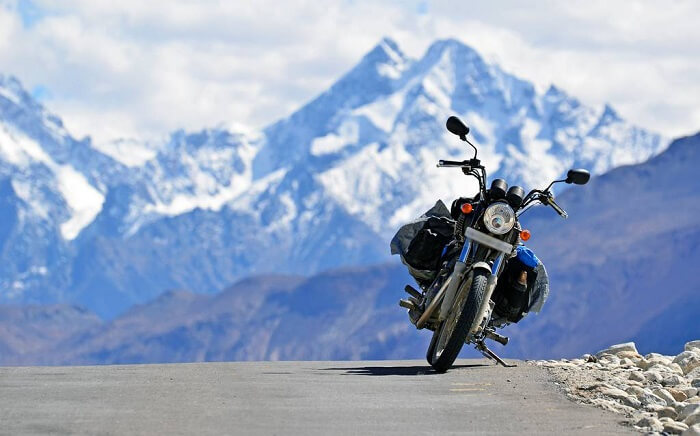 This is one of the most famous motorcycle routes in the world. Everyone wants to travel this route at least once in a lifetime. Khardung La on this route is one of the highest motorable roads in the world. Buddhist culture that you will feel in this road trip will be amazing and will remain in your heart forever. The choices that are available on this route are from Khardung La to lakes such as Pangong Tso and move forward to Nubra Valley's dunes to Zanskar Valley. The best time to cover this route are the months of April and August.
Kolli Hills
These hills are known as mountains of death. These mountains are called mountains of death because of small roads and frequent accidents. This road trip is only good for the people who are experienced when it comes to riding a bike. The road trip to Kolli Hills on the motorcycle is also recorded in Limca Book of World Records because of the number of hairpin bends. The places worth visiting on this route are old Shiva Temple and Agaya Gangai Waterfall. You can take this route on the bike any day and anytime you want to. But, be careful!
The Thar Desert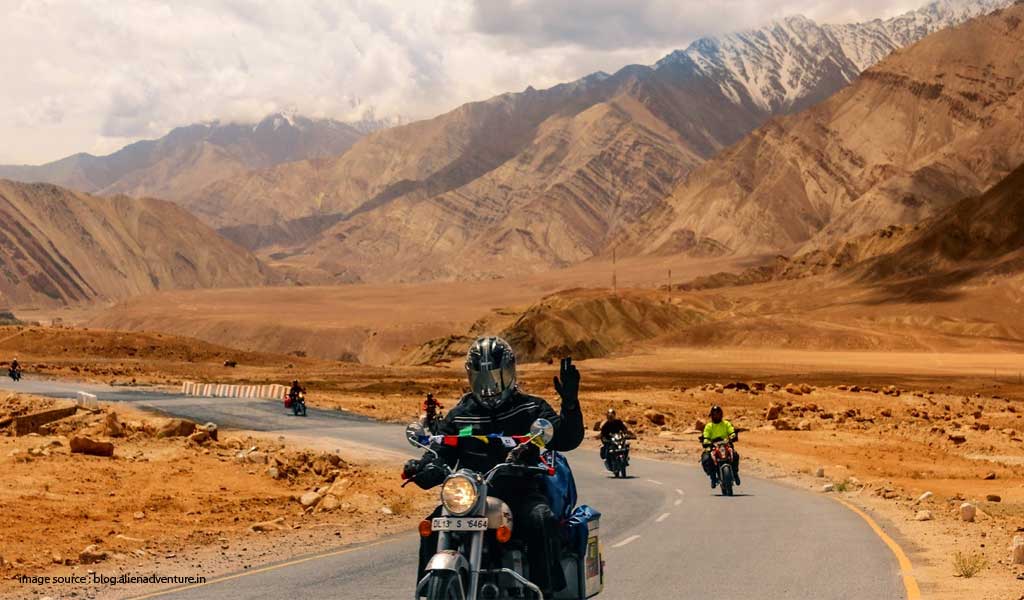 The best time to travel this route is between October and February. You can find everything on this route. You can get the nature in form of sand dunes and can also find remains of history in form of forts standing from last so many years. This is one of the places where you can enjoy riding a bike in India. This is one of the best motorcycle routes in India you will love.
You can choose any route for traveling on your motorcycle and can experience a life-changing experience. What are you waiting for? Just pick up your helmet and grab your gloves and enjoy your road trip on a motorcycle. Please feel free to share your experience with us.