Religion and faith are two most important things for residents of India. India is known for the diversity it shows in culture, religion, faith, spirituality and many more things. These things reside in heart of Indian from birth till death. India contains a large number of temples and shrines. We bring you the list of top 10 famous and well-known temples in India. Let's check some of the famous temples of India.
Golden Temple, Amritsar
Harmindar Singh temple is real and another name of Golden Temple. It is one of the peaceful and most prominent temples of our country. This is sacred places for Sikhs with Guruwani enchanting in a very beautiful and pleasant voice. People from all over the world come and visit the temple. They feel the serenity of this place. By visiting this place people pay their homage to Guru Granth Sahib.
Meenakshi Temple Madurai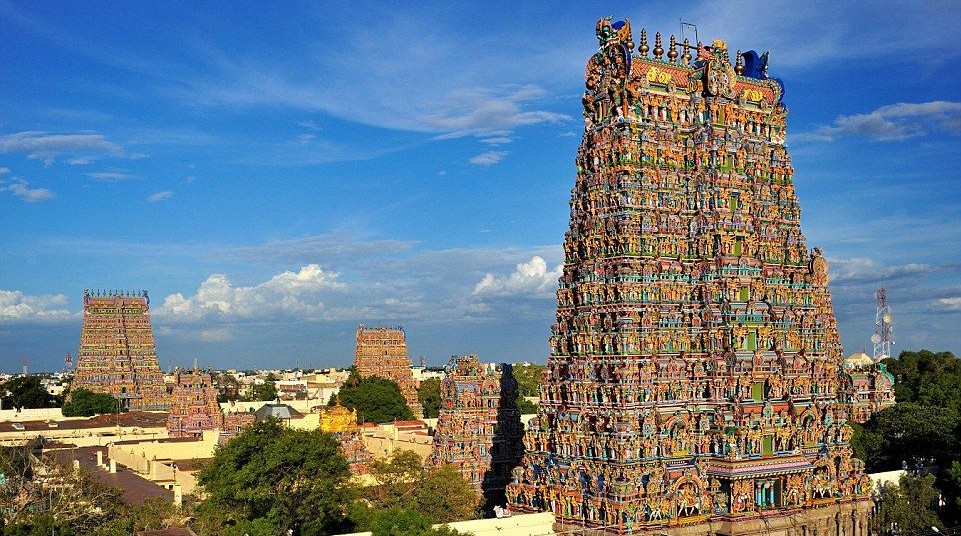 Meenakshi Temple of Madurai is considered to be one of the ancient temples. This temple is dedicated to Goddess Parvati. This temple is one of the most frequented temples in India. People from all over the world come and visit this temple.
Tirumala Venkateswara Temple Tirupati, Andhra Pradesh
This temple is known by the name of Venkateshwar Tirupati Balaji or Tirupati Balaji Mandir. An average of 50,000-1,00,000 people per day visits the temple. It is the second richest temple in the country. It is one of the most visited temples in India. This temple is dedicated to Lord Venkateswara.
Sree Padmanabhaswamy Temple Thiruvananthapuram, Kerala
This temple is considered to be one of the richest temples in India. Padmanabhaswamy Temple in the state of Kerala is dedicated to Lord Padmanabhaswamy. This temple's assets are controlled by the trust. People who handle the trusts of these temples belong to royal families. The architecture of this temple is inspired by the Dravidian style. The estimated wealth of this temple is 1.2 trillion rupees.
Jagannath Temple Puri, Orissa

Lord Jagannath Temple situated in Orissa is one of the most famous pilgrimage sport for people of India. The temple was constructed in 1174 B.C and is constructed on Hindu temple architectural style. This is one of the most pilgrimed and visited the temple of India. It was constructed in 1174 B.C.
Kashi Vishwanath Temple Varanasi, Uttar Pradesh

Kashi Vishwanath Temple of Varanasi is one of the famous pilgrimage places for Hindus. This temple is also dedicated to Lord Shiva. People enjoy the serene and calm environment in this temple. People used to take a bath in the Ganges. They considered this bath a way to eliminate their bad deeds.
Somnath Temple Saurashtra, Gujarat
Somnath Temple is a very well-known and famous temple in India. It is one of the twelve Jyotirlingas which are dedicated to Lord Shiv. It was a temple which was believed to be constructed in 649 CE. Although it was reconstructed and destroyed six times.
Dakshineswar Kali Temple Kolkata, West Bengal

This is a temple dedicated to Kali. This temple is situated in Dakshineswar near Kolkata. This temple is associated with Lord Ramakrishna who was a famous devotee and head priest of Kali Maa. He believed in the existence of Kali Maa inside the temple.
Akshardham Temple Gandhinagar, Gujarat

This temple is another temple which is considered to be one of the most famous temples in India. Swaminarayan Akshardham temple is built within an area of 23 acres. Near about 6000 tonnes pink sandstone is used in the construction of this temple. It is 108 feet tall. This temple is constructed keeping in mind the points of Vastu Sastra. One of the specialties of this temple is that not even a single gram of steel is used in the construction of this temple.
Mahakaleshwar Temple Ujjain, Madhya Pradesh
This is the temple constructed in Rajputana architectural style. It is four-storied temple build with carved motifs. This temple is dedicated to Lord Shiva and it is one among the twelve Jyotirlingas. The Jyotirlinga in this temple is only Jyotirlinga which is facing South. That is why this temple is also known as Dakshinmukhi Temple.
These are some of the most famous temples in India you can visit. If anyone of you has visited these temples, then do let us know the experience in few lines in the comments section.