Our honorable Prime Minister Shri Narendra Modi is one of the most influential leaders of our country. Born and brought up in Gujarat, he is now Prime Minister of the country. His roots are still connected to his childhood. His story is very inspiring, full of determination, dedication and hard work. At this early age, he often works on a tea stall with his brother to earn living for his family. He started his career as a member of BJP. From here his political career started and after that, he remains as a Chief Minister of Gujarat for four terms. This career raises to a pinnacle when he was elected as the Prime Minister of India.
We brought some of the lesser known facts about PM Narendra Modi which you all are not aware of. So let's have a look at all those facts.
Signature
Prime Minister Modi Ji is still connected with the roots. He was so connected to his mother tongue that he always delivers his speeches in Hindi. Other than this, he signs both officials as well as occasion document in Hindi only.
He is Post Graduate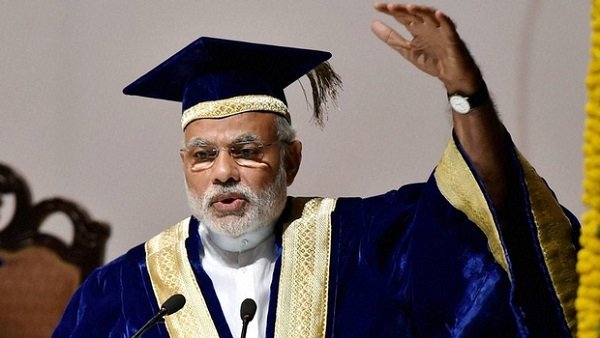 Narendra Modi is a post graduate. After completing his secondary education from Vadnagar, he pursued a Bachelor's degree from Delhi University. He also has a Bachelor's degree in Political Science. After completing his graduation, he pursued M.A in Political Science from Gujarat University.
A Follower
PM Narendra Modi is a great follower of Swami Vivekanand. He follows all his ideologies and implements them in his own life. Like Narendra Modi, Swami Vivekanand was also an orator. Swami Vivekanand is also given a name of Narendra at his childhood.
Special course from the US
Narendra Modi took a 3 months course in United State. He learned image management and public relations in this course. This course was beneficial for PM Narendra Modi and also helps in shaping his future and become what he is today.
Marital Status
Narendra Modi's marital status is always a question for almost everyone. He answers this question before General Elections in 2014 when he wrote his wife name in a form. He was married to Jashodaben Chimanlal at a young age. But soon after his marriage, he left his home and wife as well. From this point, he started his journey as a politician.
Bohemian Life
He wants to be a Sanyasi right from his childhood. Modi Ji left his home when he was teenage and started his journey in which he roamed from one place to another. He went to Ramakrishna Mission of Rajkot and Belur Math. After spending some time in these places he stopped in the Himalayan Ranges where he spent few couple of years and lived there with Sadhus.
Poet
He got some literature skills in himself and has written many poems in the Gujarati language. Some of his literary works are also published. Other than writing poems, our PM also loves photography. He has also taken part in many of the exhibitions help for photographers.
Followed By
When it comes to social media, Narendra Modi is the second most followed leader in the world after President Obama. He is also one of the four people who is followed by Shinzo Abe, Prime Minister of Japanese.
Creaseless clothes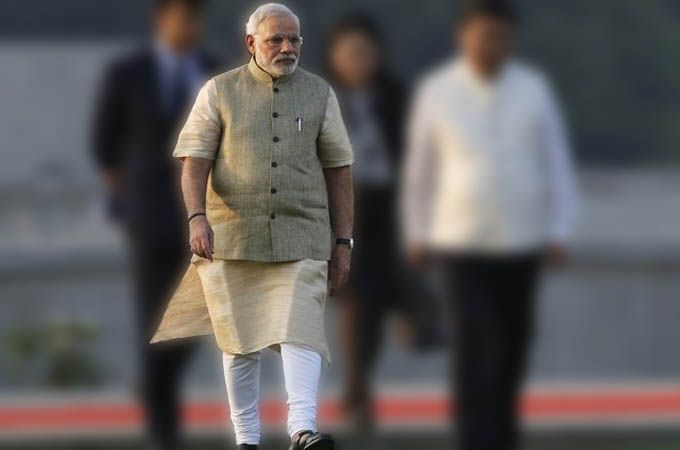 Wearing creaseless clothes is one of the rules of Modi Ji's life. He is always perfectly well-dressed and you will never be able to find a crease on his clothes. This is one of the old habits of him. His clothes are pressed with a self-devised iron.
No off at work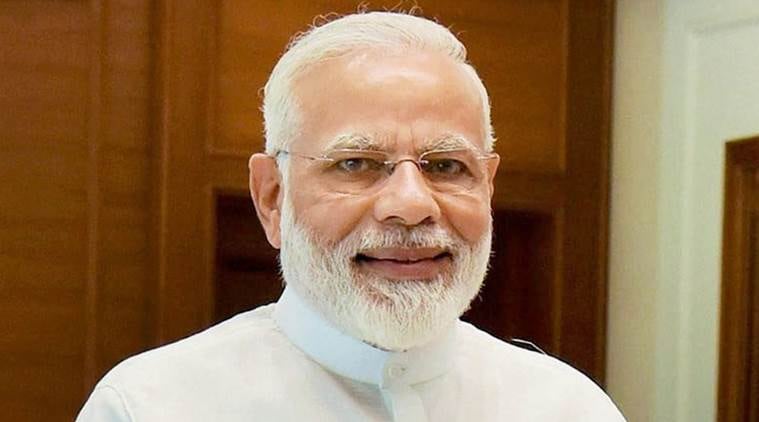 Modi Ji is against extra holidays. In the span of thirteen years when he serves people by being at a post of CM of Gujarat, he never took a single holiday from his work. Work has the highest priority on the list of PM Narendra Modi.
Communication skills
Modi Ji has rare communication skills. He is one of the best orators of India. His communication skills also add up to his better career. He always does his homework by gathering the knowledge about the thing on which he has to speak.
Drama
Narendra Modi had participated actively in drama his school time. He had been a part of many plays and dramas that are held in the school. He was in the lead role in the play which was conducted for the fundraiser in the school premises.
These are some of the facts that people are less aware of. If you are aware of some facts about our honorable Prime Minister Narendra Modi, then do let us know in the comments section.