It is winter season and it is very easy for the human body to catch a cold and cough. It will irritate you and you will start feeling feverish, your nasal will be clogged and you will feel a little pain in your body. People will keep saying "Arey, It's just cold, you will be fine soon". A cough and cold are enough to annoy you and to feel you very sick. There are several home remedies which are very simple to implement and also effective in getting rid of irritation caused by a cough and cold. So, here are some of the home remedies for a cold and cough.
Ginger
Ginger is a very common ingredient that is used in winter to cure infections like a cold or a cough. It keeps your body warm and is thus used in tea and other food items. It also has some healing qualities. For getting rid of sore neck and cold, just boil ginger in water or milk and drink it. It will be best if you take it after boiling in water. You can add honey with better taste.
Warm Baths
You must have seen people giving warm sponge baths to kids. A warm bath is equally effective in case of cold and flu in grown-ups. You can add Epsom salt and baking soda if you want to decrease your body pain. There are some essential oils which you can add to water to have restful results. Some of these oils are rosemary, tea tree, lavender, thyme, eucalyptus, etc.
Additional pillow below your head
You can put an extra pillow below your head to help your clogged nasal passages getting better. You can keep this extra pillow between the bedding and box springs.
Gargle with warm salt water
Warm salt water gaggles are one of the best options for getting rid of sore neck and cold. It helps you with a moisturizing sore throat and also provides momentary ease. For gaggling, add a half teaspoon of normal salt to water. For better results do gaggle 4 times a day.
Milk and Turmeric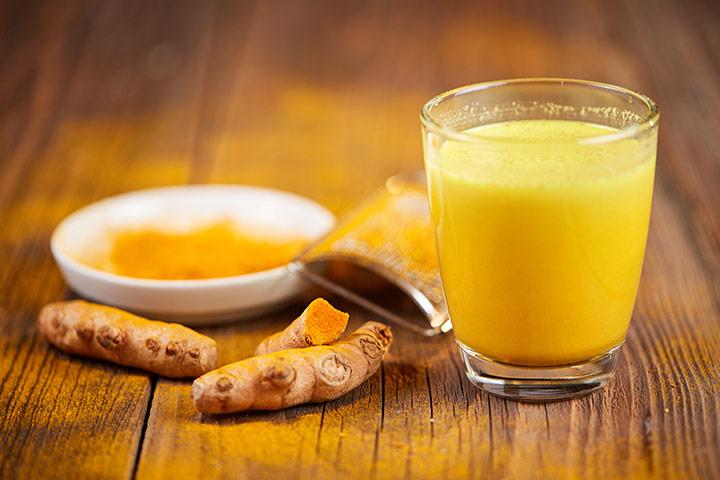 Turmeric contains antioxidants which help the human body to heal some of the health difficulties. When turmeric is mixed with milk, it proves to be the best remedy for a cold and cough. To get rid of cold and cough, just drink a glass of milk having a tablespoon of turmeric before going to bed.
Tea
A cup of tea with few drops of honey will free your nasal ways and also make your wet nose feel stable. Tea having many herbs boiled in it and sipped slowly will surely make you free from any kind of a cold, cough or a sore throat.
Honey and Brandy
Brandy helps you in getting rid of cold and cough as it makes your body warm and helps in battling the cold. A little amount of brandy and few drops of honey can make you free from a cold and cough.
Saute Garlic
It is very effective home remedy for getting rid of a cough and cold. You just have to saute some cloves of garlic in ghee and eat it as it is. It will taste bitter but it is effective in cold and cough.
Chicken Soup
Chicken soup is not a remedy for all of you, but it is a very good remedy for those who are non-vegetarian. A bowl of chicken soup having herbs will help in regulating the flow of neutrophils which is a class of white blood cells in the body. Chicken soup also defends the body from germs.
Vapor Rub
This is one of the best home remedies for a cold and cough patient. Any balm can be used for a massage before going to sleep. It helps in battling congestion, helps in overcoming cough and also promote better sleep.
These are some of the home remedies which can effectively cure a cough and cold. If you have any other home remedy then you can comment below.