Some people are born wanderlust and some are born simple. The former people will keep on traveling from time to time but the people who are simple need a sort of motivation for packing their bags and left the home in search of fun and adventure. We brought you a list of Bollywood movies which will be a sort of motivation for you all. Let's check out some of the movies that will inspire you to travel.
Yeh Jawani Hai Deewani
In this movie, mesmerizing landscapes of Gulmarg, represented as Manali can be enough to convince you to pack up your things and start a beautiful journey of yours. Some of the adventures and Kabir's desire to keep traveling will give you other reasons to start your journey and enjoy your life. The nature shown in this movie will compel you to talk to your friends about planning a trip.
Dil Chahta Hai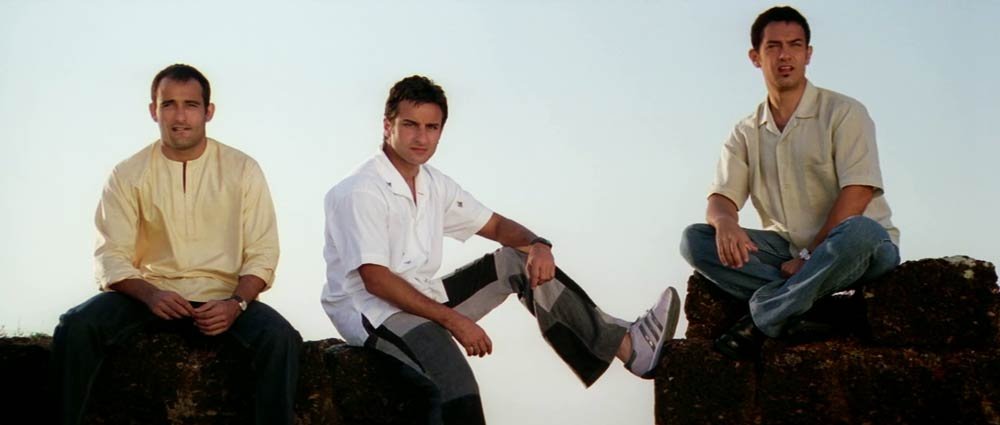 Dil Chahta Hai is a movie depicting friendship and above all a road trip taken with friends. A road trip with a group of friends is all anyone desires for. If you have watched this movie then you must have a wish to travel with your friends to Goa and if you are watching this movie then call your friends and plan a road trip to Goa. Road trip to Goa with friends. Who doesn't want that?
Queen
Queen is the movie that will give you enough courage to travel alone. This movie will teach you so many things about traveling like you don't need a partner to enjoy the romantic vibes of Paris and you don't even want to be babe before traveling to Amsterdam. This movie also tells that maybe you can get your lifeline friends on any journey of your life.<3 😉
Anjana Anjani
You will surely feel that there is no problem in your life which cannot be solved by traveling once you finished this movie. If you want to live once more then have the courage to travel Los Angeles, The Golden Gate Bridge, Seattle and the Pacific Coast Highway. This movie will convince you to travel in case you are feeling blue.
Piku 
If you want to travel with your family then take the route that Piku has taken. A ride over Yamuna Expressway followed by sitting on banks of River Ganges and that too in beautifully lit Varanasi and then walking on roads of Bengal with your family is something that everyone desires for. What are you waiting for now? Just take some necessary items and wear your comfy Pajamas and start your trip.
Zindagi na Milegi Dobara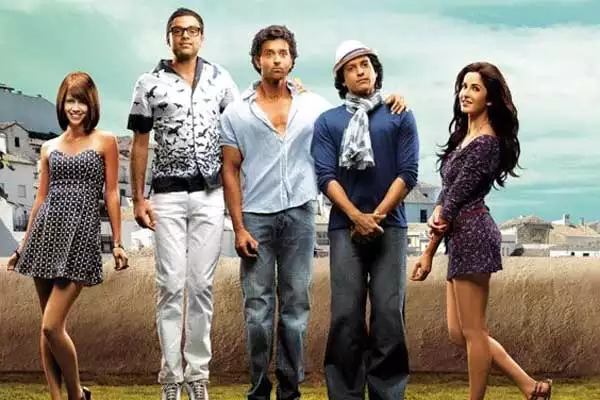 Your plan of bachelor party must have changed to the well-planned road trip after watching Zindagi Na Milegi Dobara. La Tomatina Festival, skydiving, underwater scuba diving, a road trip with your buddies and running with bulls are enough reason to convince you to travel. Such a trip can change your life forever and can make you a wanderlust.
Highway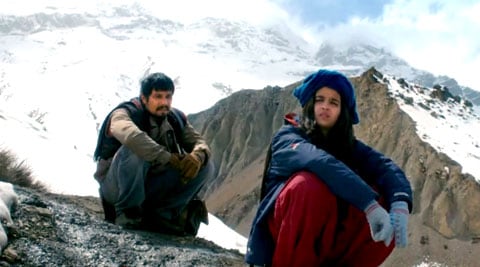 Whole North India has been witnessed in this single movie. Starting from Sangla Valley in Himachal Pradesh to Chandawari near Pahalgam, everything is captured beautifully. Indian Highways, Delhi, Haryana, Punjab, Himachal Pradesh, Kashmir are enough places that can attract you towards them and make you convince to travel like a nomad. Everything starting from mountains to plains, grasslands, flora, and fauna is captured in a picturesque way in Highway.
Chennai Express
Chennai Express picturized the beauty of Munnar, Kerala, and waterfalls of Goa which will give you your traveling goals. We advised you to visit South India once as it is very beautiful. Who doesn't want to travel on the roads surrounded by greenery? These places are evergreen and there is no offseason for traveling to these places.
Barfi
If you want to be nostalgic with old school-charms of the hills, tea gardens and some rustic train, then Barfi is your perfect motivation. You can stay happily for rest of your life on the places shown in Barfi. If you want a bicycle ride as fairies do, then pack up your belongings and head on to Darjeeling.
Jab We Met
You can feel the warmth of Punjab and can also enjoy the rain of Mumbai with a blissful touch of cool breezes of Shimla. No matter it was running after trains, traveling on a road in dim light or dancing on hilly areas of Rohtang Pass and snow-covered Manali-Leh Highway, this movie will convince you to travel.
These are some of the movies that will make you pack your belongings and to start a trip towards a beautiful experience and a joyous time of your life.