Want to have some real fun? Road trip with friends is the best option. No matter what is the reason but road trips is a really awesome experience. Feeling the atmosphere and environment is something road trip is all about. Is there anyone who wants a road trip with friends? If yes, then we brought you some of the options of road trips in India you can enjoy with your friends. So let's check out some of the best road trips in India.
Manali-Leh Highway
'
This is the road on which Kareena Kapoor dances beautifully in movie 'Jab We Met'. Remember "Ye Ishq Haye" song of this movie? Words are less for capturing the beauty of this road. Riding a bike or open jeep on this road will be an experience that you will love to have. The total length of this road is approximately equal to 479 Kms. This road is opened for near about five months in a year. It will take near about 2 days to complete this journey with small halts as well.
Mumbai-Pune Expressway
This is another road trip you can choose if you are near Pune or Mumbai. This road trip has the picturesque environment and lush green leaves all over the road. A road trip to Lonavala is something that can calm down your nerves and can give you best road trip experience. So just give a start to your vehicle and leave your home for fun. Mumbai- Pune Expressway is one of the best road trips in India. This road trip is near about 93 Kms long. There are two great eating options on this stretch which are known by the name of Sunny Da Dhaba and The Kinara Village.
Vishakhapatnam-Araku Valley
Vishakhapatnam city is evident of the union of the Bay of Bengal and the Eastern Ghats. Any visitor can feel mystified with the beauty of road trip to Araku. This road trip is considered to be one of the best road trips in South India. Roads are curly, with gentle elevation and calmness. This road trip will give you a lifetime experience. Vishakhapatnam-Araku Valley is about 116Kms in length. There are caves and reservoir in the way. If you want to visit this place then October and March are best months to have this experience.
Shimla-Manali via Mandi
Shimla-Manali Road trip is one of the most beautiful road trips that can be completed in 7-8 hours which includes lunch or breakfast stops as well. The length of this road is approximately 250 Kms. One side of this road is surrounded by valleys and other side have mountains.  There was a river between the journey where you can stop and have fun while taking a bath in the river.
Chennai to Pondicherry along the East Coast Road
Want many pictures and selfies of your road trip to upload them to social networking websites? Try something different this time. A road which was surrounded by sea on one side can give you thousands of images and a very beautiful experience as well. You can cover this road with a cruiser motorbike. Chetan Bhagat has also woven the beauty of this road in one of his novels. This road is near about 160 Kms long and it can be covered within 3 hours. Some of the famous places that it passes through are Mahabalipuram, Marakkanam, Kalpakkam, etc.
Guwahati to Tawang
Guwahati to Tawang road trip is one of the amazing road trips in India. Covering a distance of about 520 Kms, this road trip can be completed in 10 hours excluding your halts in the journey. In addition to being beautiful and amazing, this road trip is challenging as well.
Puri to Konark on the NH-203
Are your camera batteries fully charged? If yes, then only start this road trip because you want to capture each and every step of this beautiful road trip. Puri-Konark Highway is another road trip that will leave you mesmerizing. The canopies which are formed, soft misty breezes and the beauty of this road will leave a mark on your mind for a lifetime. This one-hour road trip covering around 35 Kms road is a road trip worth enjoying.
Gangtok to Lake Tsomgo and Nathu-La Pass
This road trip is covering a distance of around 55 Km. This will leave an unmatched experience on your mind. If you want happiness that you had never felt before, then take a road trip from Gangtok to Lake Tsomgo and that too in winter. This is one of the best road trip destination in North-East India.
Bangalore to Bandipur Forest
This road trip is very special because of the presence of forests. You can spot a deer or peacock anywhere within the distance of 235 km. This trip goes through Bandipur forests and you can have one of the best experience while singing along with friends in a car with a sunroof. You can complete this trip in near about 5 hours. You can get many eating options like McDonald's, Cafe Coffee Day, etc.
Chennai to Munnar
This is 600 Kms journey from Chennai to Munnar. You can cover this distance in near about 10 hours plus the fun stops you take on your journey. This is the perfect thing to do when you get tired of Chennai's weather and surrounding.
Jaipur to Jaisalmer
Enough of mountains, trees, valleys, snow. Let's have a look at road trip in deserts. This road trip is a very serene and beautiful road trip. A trip from Jaipur to Jaisalmer will surely leave some unforgettable marks on your mind and heart. You will go alone but will come back with thousands of beautiful memories. Take a halt at Jodhpur and fill up the tummies of your car as well as your own. You can also find typical Rajasthani cuisine anywhere on this route.
Mumbai to Goa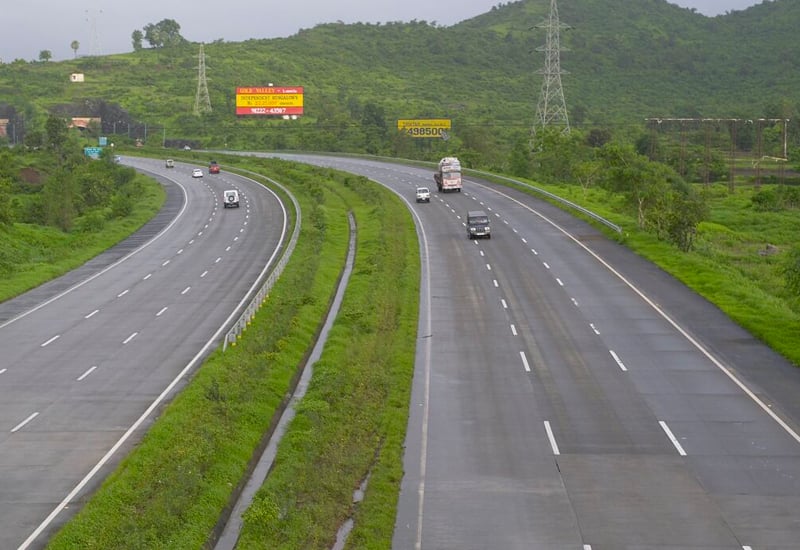 NH 17 can take you from Mumbai to Goa within 10 hours. This trip is considered to be the father of Indian Road trips. You can experience sun, sea, sand and many more things on this trip. There are many food joints where you can give satisfaction to your tummy.
There are several other road trips as well, but these are some of the best road trips you can take in 2018. If you have already taken any of these road trips then do share your experience with us in the comments section.