Bollywood Industry takes us to the land which is full of fantasies, dreams, melodrama. Sometimes the movies take us to the rural and rustic villages or just a village which is not perfect. Have you ever gone to a place and relate that place to the Bollywood movie shot there? What about visiting a village shown in Bollywood movies? What about living those moments and climb the mountain where Gabbar of Sholay lives or visiting a village on which Taal se Taal Mila was shot? We bring you a list of some of the villages which are shown in some of the famous Bollywood movies. We advised you to visit these villages and live the scenes of movies shot there.
Chamba Valley, Himachal Pradesh
Movie: Taal
Are you able to recall the song 'Taal se Taal Mila' from Taal movie of Akshay Khanna and Aishwarya Rai Bachan? Every one of us remembers Aishwarya Rai in a white suit dancing in rain. This beautiful song was shot in Chamba Valley in Himachal Pradesh. The village makes a proper combination with the lush green environment of the village. Visit this place and dance like Aishwarya Rai.! 🙂
Ramgarh, Karnataka
Movie: Sholay
What if you got a chance to stand at Gabbar's place and repeating the dialogues of Sholay in front of your friends or sibling. "Kitne Aadmi the", "Ye hath Mujhe De De Thakur". You can live these moments if you go and visit Ramgarh, Karnataka. Yeah! This village is still the same and you can enjoy and make your Sholay at the same place.
Charanpur, Maharashtra
Movie: Swades
Swades movie is one of the best movies of Shahrukh Khan. This movie is loved by the people because of the completely different plot. The movie was shot in a village of Charanpur. Charanpur village has hills, temples, simple folk, etc. You can visit the village and click the images where Shahrukh Khan has acted. We recommend you to take off from your daily life and go and enjoy the place to the fullest.
Abhaneri, Rajasthan
Movie: Paheli
Paheli is a beautiful movie with an amazing storyline in which a woman falls in love with a ghost. As you all know Rajasthan is a home of beautiful forts and sceneries. Abhaneri village is a beautiful place where you can head on to see typical Rajasthani architecture. Pack your bags and visit this place and dance on the songs of Paheli movie. Maybe you can also find a ghost in the village. 😉
Champaner, Gujarat
Movie: Lagaan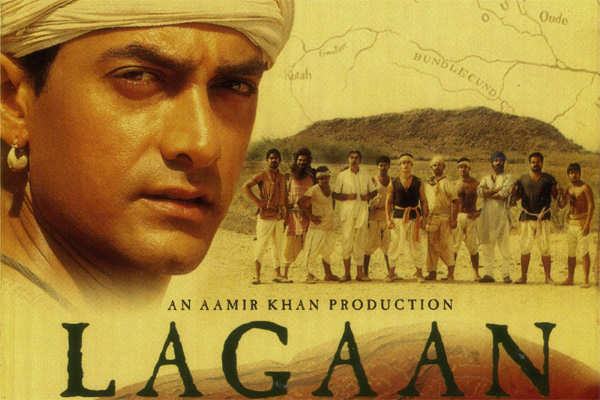 Champaner village becomes famous after the shooting of Lagaan takes place in the village. In the movie, people of this village stand up against British overloads and also defeat them in their own game, Cricket. The people of this village in the movie beat English in cricket so that they can not levy any taxes for next three years. You can visit this place and live the iconic moments of this movie. You can make teams and play cricket in this village to feel like Aamir Khan of Lagaan.
Sundarapandianpuram, Tamil Nadu
Movie: Roja
Have you heard the song "Dil Hai Chota Sa" from movie Roja? Roja movie is one of the famous movies of Mani Ratnam. One of the reasons for Roja being so famous is the beautiful and mesmerizing scenery of the village known as Sundarapandianpuram. This village has plenty of waterfalls. Sundarapandianpuram is the spa of South India. There are many health resorts in this village. You must remember actress Madhoo running through fields and enjoying waterfalls. You can go to Tamil Nadu and visit this place for living some of the marvelous moments from film Roja.
Purulia, West Bengal
Movie: Lootera
The first half of Lootera is shot in Purulia village. This movie leaves behind the iconic love shown in the movie. This movie has defined love and beauty of relationships. You can visit this place for feeling that power of love and for the scenic beauty of this place. The village has many hills and lakes which make it a spot worth visiting and enjoying.
Budbuda, Tamil Nadu
Movie: Billu
Are you willing to visit real India? Then pack up your bags and head towards Budbuda village of Tamil Nadu. Billu and many other South Indian movie have used this place as a backdrop. Billu movie has a heart touching story which tells us about the friendship of barber and a film star. The village adds a charm to this movie because of paddy fields and hills at just a small distance apart. You will feel the friendship between a barber and a film start as soon as you step in the village. You will relate all the things to the movie. So pack up your things and cherish your friendship in this village.
Badami, Karnataka
Movie: Guru
Guru is the movie directed by Mani Ratnam. This movie has picturized in a small village of Badami in Karnataka. This village is home to some of the most beautiful temples in the country. This village attracts thousands of visitors every year. You can visit this place and walk in the area where Aishwarya and Abhisekh started an iconic story. This is a place worth a visit. You can head on to Badami and can visit all the temples of the village.
Mahmudabad, Uttar Pradesh
Movie: Dedh Ishqiya
Dedh Ishqiya is the movie that has featured this village. Mahmudabad village is a former state of Awadh and is a home to the beautiful palace in Barabanki. You can visit this place and have the experience of that bygone era. This will surely be one of the best experience you will have in your lifetime. You can relate to every scene of Dedh Ishqiya the time you will enter the palace.
If anyone of you is aware of any village which is a part of Bollywood movie, then do let us know in the comments section.